VIDEO – AUDIO – WRITTEN SERMONS
NEW FROM
CUMBERLAND OUTREACH FOR CHRIST CHURCH
"THE FAITH ONCE DELIVERED"

We hope you enjoy this powerful message preached by Phillip Hayes at
BILLINGS HOTEL & CONVENTION CENTER BILLINGS MT
FOR MORE VIDEOS GO TO MEDIA – CLICK VIDEO SERMONS
A powerful message that will challenge you!
Check out this timely article by Brother Hayes.
FOR MORE WRITTEN ARTICLES GO TO MEDIA CLICK SERMON ARTICLES
OUR GREATEST NEED IS CHRIST'S COMPASSION
Listen to Brother Hayes' preaching on the compassion of Christ. It is our greatest need today!
FOR MORE AUDIO RECORDINGS GO TO MEDIA CLICK AUDIO
WOFCI.COM
The Official Website Of
World Outreach for Christ, Incorporated
Cumberland Outreach for Christ Church
"A Full Gospel No Nonsense Bible Believing Local Church"
"DECLARING GOD'S UNCONDITIONAL LOVE

AND GRACE"
World Outreach for Christ, Inc. (a certified 501c3 non-profit religious organization) was founded by Phillip Hayes in 1988 and incorporated in 1991 as an evangelistic ministry dedicated to spreading the Full Gospel of Jesus Christ and supplying humanitarian aid regardless of race, creed or religious preference. The outreach quickly grew beyond its local influence in Tennessee to impact missionary works world wide.
Phillip and his wife Glenda continue to travel extensively throughout the United States and other countries in evangelistic and
missionary
efforts ministering the Word of God; distributing tracts, Bibles, literature, food, and clothing. Brother Hayes has extensive experience in conducting revival services, conventions, camp meetings and tent meetings. Salvation, deliverance and healings confirm the anointed and unadulterated preaching of God's Word. The ministry publishes pamphlets, tracts and a monthly newsletter called the "Trumpet Messenger". Phillip Hayes is the principal author and editor of the newsletter. The newsletter was first published in October 1988. Each month there is an article (sermon) by Brother Hayes; a CD or DVD of the month offered without cost to anyone requesting them; traveling schedule; and special letters from Glenda and Phillip. It has been printed and mailed "free of charge" since its beginning.
Today, World Outreach for Christ, Inc. maintains the vision given over twenty years ago.
WELCOME
TO OUR OFFICIAL WEB SITE

WOFCI.COM

GLENDA AND I INVITE YOU TO FOLLOW US ON FACEBOOK AND ATTEND OUR HOME CHURCH IN CROSSVILLE, TENNESSEE
Regular service times are 10am Sunday with Special Revival Services throughout the year. Phillip and Glenda co-pastor the church. Worship services are anointed featuring traditional southern gospel with a mixture of contemporary praise. God's Unconditional Love and Grace is our focus and emphasis.
The church is located at 67 Woodlands Court, Crossville, Tennessee.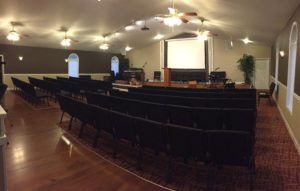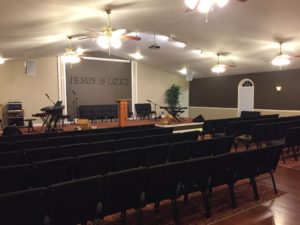 EVANGELISM
Phillip and Glenda travel extensively in missionary and evangelistic efforts. They minister in Churches, Auditoriums, Camp Meetings and Conventions. Salvation, healings and miracles have followed the preaching of the Word in their meetings. Thousands have testified of being delivered by the power of God manifested in their meetings. For scheduling, contact them through this web site.
HUMANITARIAN AID
In 1998 our ministry began a program offering humanitarian aid to the poor in times of disaster. Our first mission began in 1998 to Honduras which was devastated by Hurricane Mitch. We provided aid to the Mississippi and Louisiana gulf coasts after Hurricanes Katrina and Rita. In 2010 Haiti was devastated by an earthquake. We responded immediately and have provided aid to that country since. We also work with various other ministries in providing clothing and food for the poor locally and throughout the United States.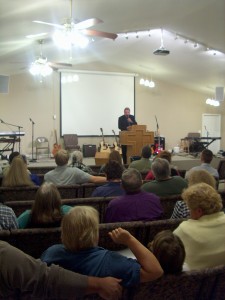 TEACHING
Over fifteen years ago, the Holy Spirit spoke to Brother Hayes and said the greatest need in the church today is not miracles signs and wonders, but teaching. Since that time, Phillip and Glenda have placed a great emphasis on the ministry of teaching. Free teaching resources are available on cd, dvd and sermon articles by Phillip and Glenda. Click Media to find these resources.