VIEW MORE OF OUR FOREIGN MISSION PHOTOS IN OUR PHOTO GALLERY.
GO TO "MEDIA" THEN CLICK "PHOTO GALLERY".
IN ADDITION TO OUR FOREIGN MISSION EFFORTS, WE MINISTER THROUGHOUT THE YEAR
ON NATIVE AMERICAN INDIAN RESERVATIONS IN THE US AND CANADA.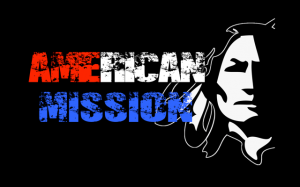 YOUR PRAYERS AND GENEROUS DONATIONS ARE NEEDED AND APPRECIATED!
WORLD OUTREACH FOR CHRIST, INC.
LOVE FOR THE KIDS ORPHANAGE
"IN THE MOUNTAINS OF HAITI"
My mission to the mountains of Haiti in February was one of the greatest mission trips of my life. The meetings were awesome! The Power of God was powerfully manifested among the people. I cannot remember when I have felt such love and compassion! However, the most humbling experience was the efforts to feed, clothe and house so many people in addition to the orphans with so very little. Pastor Jonas and his entire family labored throughout the time I was there to do the best they could to make everyone feel at home. In addition to the orphans, there were hundreds of people from all over Haiti and the Dominican Republic that were gathered there for our crusade and teaching services. People were sleeping everywhere! I never heard or saw anyone complaining or misbehaving. 4am morning prayers were going up to God all over the grounds there! Again, it was awesome!
While I was finishing my message in one of the services I was suddenly overwhelmed by the Power of God. I began to weep uncontrollably! I couldn't help it! All of a sudden, several of the ministers surrounded Brother David and myself and began praying fervently. We were all weeping! Then, it seemed the whole congregation surged to the platform. Hundreds began weeping and praying with us. God was doing something! I believe He touched Brother David and I in a very special way. Time will tell just what God did in that service! I know one thing, I will never forget the experience!
I am now convinced that God was directing me back to Haiti. This time it would be the mountains where I had wanted to go for a long while.
Most of you know that Haiti is one of the poorest countries in the world. The poverty and living conditions are the very worse! Thousands die daily from disease mostly caused by unsanitary conditions especially in the cities such as Port Au Prince. In some of the worse areas of Port Au Prince human waste can be found in the streets with all the other filth one can imagine. It is a horrible sight to see.
This is why I believe the mountains is the best place for the orphans! There they can learn how to be self-sufficient. The ministry there is educating the children. But more than that, they are teaching them God's Word and also how to make a garden, and raise farm animals. As you can see from the pictures in this booklet, they have got a good start. It is a wonderful vision! A vision I want to not only share with you, but a vision I want you to participate in.
In this presentation you will find a list of some of the immediate needs for our "Love For The Kids Orphanage". It is impossible for Glenda and I to supply these needs. It is going to take men and women of God to once again fall in love with Jesus and His purposes. Outside of preaching the Gospel, there is no greater ministry than taking care of the orphans and widows!
Please, help Glenda and I supply these basic needs of these precious children. God bless you for considering our plea for the poor of Haiti.
-Brother Hayes
THE MEETINGS IN HAITI ARE POWERFUL! MY LAST MISSION THERE WAS THE BEST EVER! THE PHOTO ABOVE WAS TAKEN IN THE SERVICE IN THE MOUNTAINS.